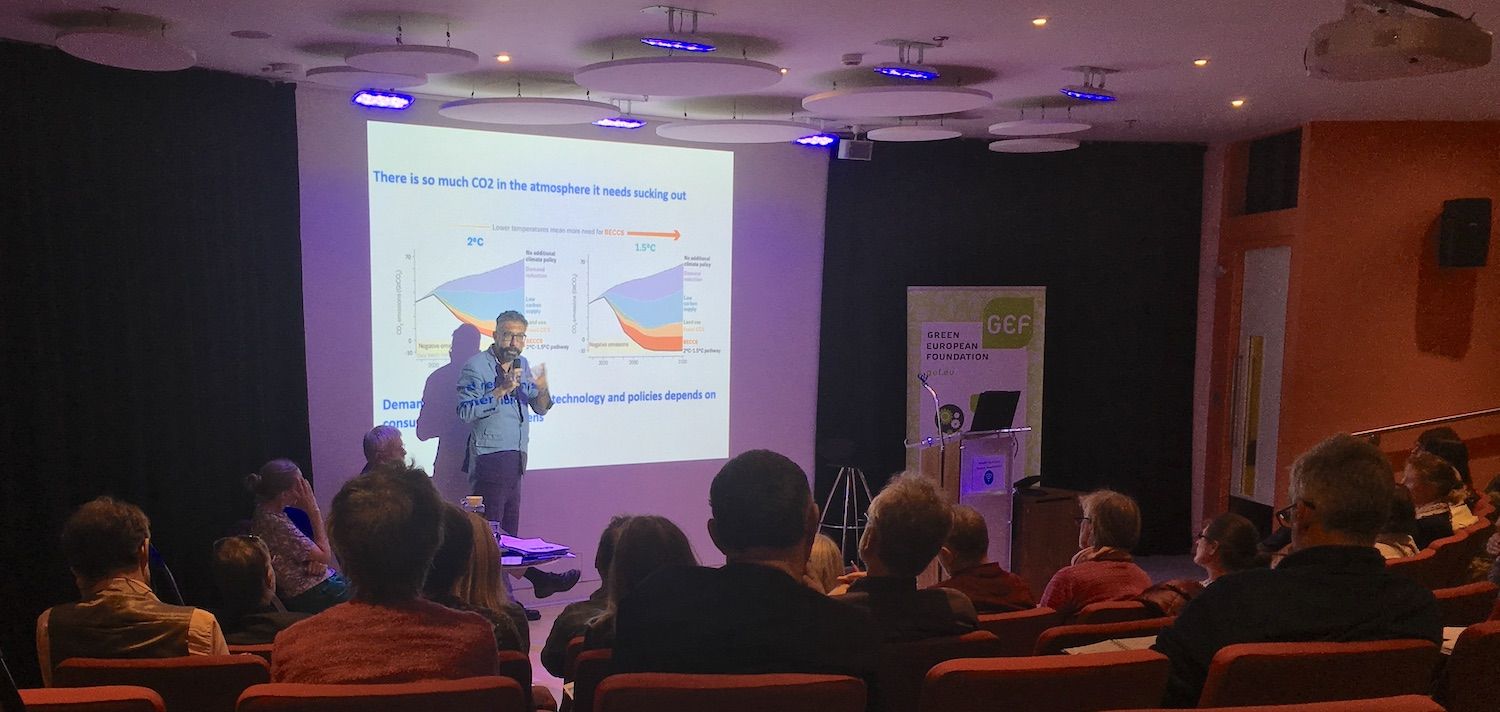 Facing up to Climate Reality
This one day conference considers big questions about climate change as well as what we can learn from past extreme weather events for how we might cope in the future.
Location: Norwich
What is the reality of climate change that is facing us?  How likely is it that we will limit warming to 1.5, or 2 degrees?  If we did take the science seriously and set targets and policies that reduced greenhouse gas emissions by the amount required what would that mean for our economy?  How many jobs could we create?
Event Recordings:
Welcome and introductions
Rupert Read, Chair of Green House and Anne Chapman
Facing up to Climate Reality- chaired by Anne Chapman
Brian Heatley is a founder member of Green House think tank.  He is a former senior civil servant and former policy co-ordinator for the Green Party. Asher Minns is executive director of the Tyndall Centre at the University of East Anglia.  He is a science communicator who specialises in knowledge transfer of climate change research to audiences that are outside of academia.
Climate jobs  - chaired by Anne Chapman
Jonathan Essex is a member of Green House and an associate of Bioregional where he advises on new project development and policy.  He previously worked for bioregional on sustainable construction and material reuse.  He is a Green Party district and county councillor for Redhill, Surrey.  He has led the work done by Green House on 'Climate Jobs'.
Peter Sims is an Electronic Engineer who specialises in systems engineering and in particular the overlap and interfaces between human and non-human systems.  He has carried out the modelling to estimate the number of jobs that could be created by the transition to a low carbon economy in Green House's work on 'Climate Jobs'.
Future of agriculture and rural economies – chaired by Rupert Read
Simon Fairlie is one of the editors of The Land, an occasional magazine about land rights, and author of Meat, a Benign Extravagance (Permanent Publications, 2010).  He runs Chapter 7, which provides planning advice to smallholders and other low income people in the countryside. He has also had much practical experience of small scale farming in the UK and France.
Helen Baczkovska is an ecologist and writer based in rural Norfolk.  She works as a conservation officer at Norfolk Wildlife Trust.
Dealing with Extreme Weather – chaired by Rupert Read
Anne Chapman is a member of Green House think tank.  In 2017 she organised a conference in Lancaster (where she lives) on dealing with extreme weather.
Final discussion
---

Join the newsletter to receive monthly summaries of Green House Think Tank's latest work.